Loic Le Marchand will speak on Studying Cancer Health Disparities in the Multiethnic Cohort Study in a free online public talk at 5 p.m. Thursday, July 1. Dr. Le Marchand, a professor of epidemiology and associate director for ethnic diversity at the University of Hawai'i Cancer Center, is the ARCS Foundation Honolulu Chapter's 2020 ARCS Scientist of the Year.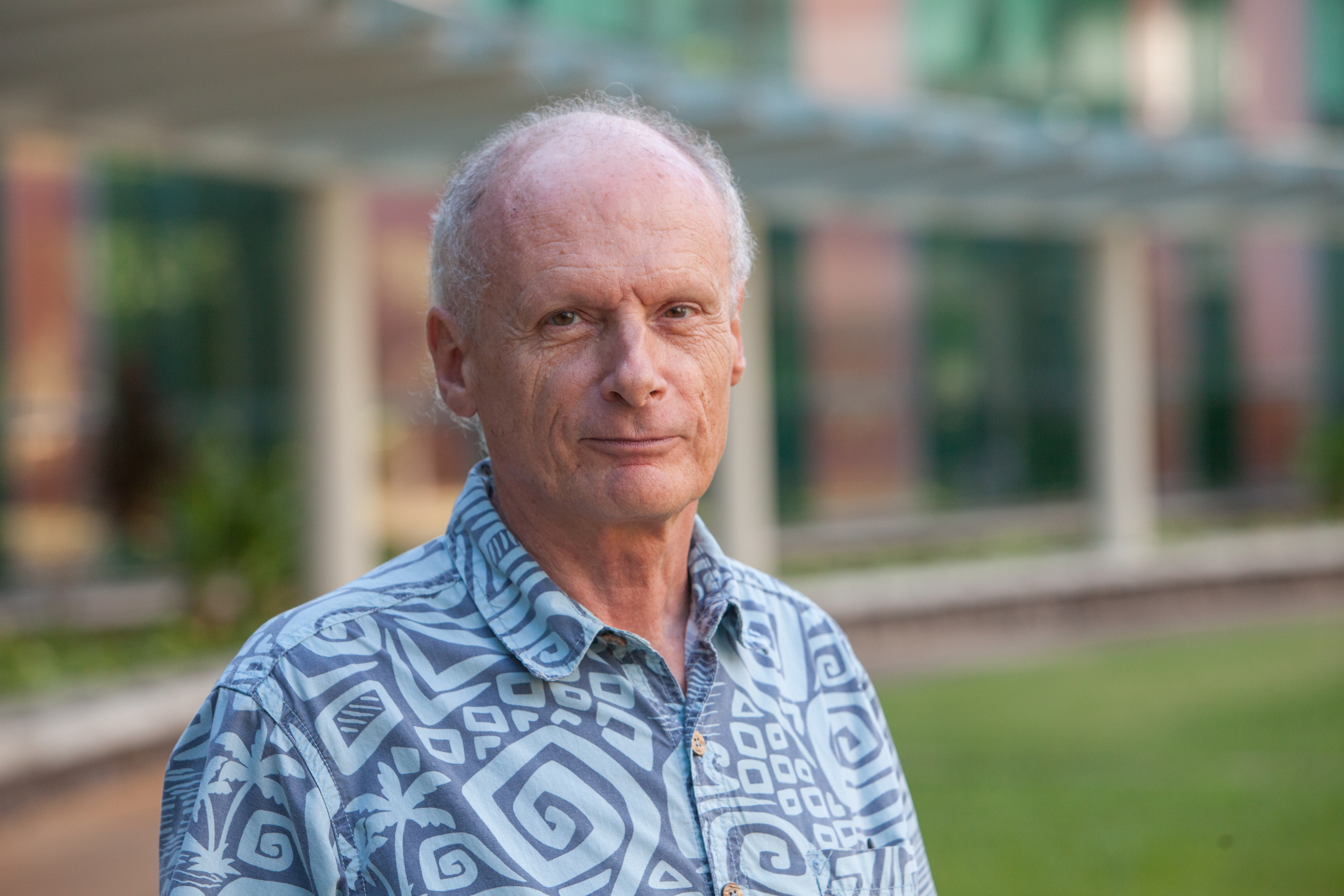 The Multiethnic Cohort (MEC) Study follows more than 215,000 residents of Hawai'i and California for development of cancer and other chronic diseases. It includes men and women of five main ethnic groups: Japanese American, Native Hawaiian, African American, Latinx and Caucasian. The study was established in 1993 by faculty at the University of Hawai'i and University of Southern California Cancer Centers to understand factors responsible for differences in cancer occurrence among ethnic/racial populations, contribute to correcting cancer health disparities and prevent cancer and other chronic diseases in all populations. Continuously funded by the National Cancer Institute, it has generated more than 450 scientific articles.
Principal investigator since 2012 of both the MEC study and a multi-disciplinary project on obesity and cancer, Le Marchand focuses on the role of biological and lifestyle factors in the etiology and progression of cancer and ethnic/racial differences in cancer risk. By comparing the diet of Japanese American cancer colorectal cancer patients and healthy individuals in Hawai'i, he uncovered the role of gene-environment interactions in explaining their high risk for this tumor. He was also the first researcher to characterize ethnic/racial differences in the association between smoking and lung cancer, including higher risk of Native Hawaiians and lower risk of Japanese Americans relative to whites. He has published more than 780 peer-reviewed articles.
After completing medical training in France, Le Marchand served as a volunteer physician in West Africa and the South Pacific before earning his master's and PhD in public health at the University of Hawai'i at Manoa. He has been a senior editor for the American Association for Cancer Research journal Cancer Epidemiology, Biomarkers and Prevention since 2011 and participated in expert reviews by NIH and the World Health Organization's International Agency for Research on Cancer. He received the UH Board of Regents' Medal for Excellence in Research and has been included on the Web of Science annual list of Highly Cited Researchers. He has also mentored a dozen young investigators who have gone on to establish NCI-supported research at UH and other institutions and trained more than 35 undergraduate and graduate students and 15 post-doctoral trainees.
ARCS Honolulu's Scientist of the Year Award recognizes a UH faculty member for significant research and mentorship. This presentation by the 2020 recipient was delayed due to the pandemic. Watch for the 2021 Scientist of the Year presentation in the fall.
July 1st, 2021 12:00 AM through 6:30 PM