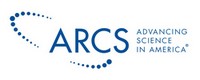 ARCS Foundation, Phoenix Chapter
2021 Virtual Site Visit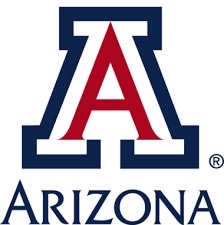 Achievement Rewards for College Scientists
September 15, 2021
Wednesday
1:00 - 2:00 pm
Welcome
Andrew Carnie, Vice Provost for Graduate Education and Dean of the Graduate College
Introductions
Welcome
Jill Bray, ARCS Foundation President, Phoenix Chapter
Presentations (Questions and Answers to follow each presentation)
Alex Kenneth Burton, Department of Biomedical Engineering, Dr. and Mrs. Spetzler Scholar
Recent work in neural recording and stimulation, broadly classified as neural modulation, has allowed better understanding of the neural pathways and how they affect cognition, behavior, and movement. Currently, these tools modulate the brain using invasive optical fibers or wires. These methods cause issues of entanglement, limit mobility, and confines experimental paradigms to open two dimensional cages. Battery powered devices alleviate issues of tethered devices, however, pose significant restrictions for studies in ethologically relevant environments and require frequent interactions with test subjects, resulting in poor repeatability during experiments. In order to solve these issues, my research in wireless battery-free implantable neuromodulation systems allows for the study of freely moving animal behaviors without limitations set by tethers. The implant's light weight, miniature size, compatibility with MRI and CT, and capability for large scale manufacturing, indicate potential for wide adoption in neuroscience research to better understand neurological disorders and injuries. These systems also serve as a platform towards the development of neural interfaces that can one day interface with humans to improve the quality of life in people with neurological disorders or injuries.
Samantha Marie Scibelli, Department of Astronomy and Astrophysics, Mr. and Mrs. Lawson Scholar
Basic scientific research leads to innovation that improves people's lives, as well as provides the knowledge that expands people's minds. Curiosity, the ability to ask questions larger than ourselves, is what makes us human. In my research, I have the unique opportunity to investigate a fundamental question – what are the origins of the molecules necessary for life? To benefit humanity, scientists should know how to properly communicate their science and demonstrate critical thinking skills to the public. As a PhD candidate in astronomy, who is working toward completing a certificate in science communication (e.g., https://www.terrain.org/2020/science-stories/a-witch-to-the-stars/), I am fully equipped to teach scientific literacy. A skill our society needs.
Closing
Please RSVP by Friday 9/10/2021
Zoom link will be provided to registrants
September 15th, 2021 1:00 PM through 2:00 PM