Steel production accounts for eight-to-nine percent of all CO² emissions. ARCS Alumnus Daniel Bregante hopes to mitigate those emissions by decarbonizing the steel industry through groundbreaking research at Boston Metal. 
Bregante began his work as a Research and Development (R&D) scientist at the Boston Metal company in June 2021, after completing his postdoctoral fellowship at the Massachusetts Institute of Technology (MIT). He gained his bachelor's degree in chemical engineering at UC Berkeley followed by his PhD at the University of Illinois at Urbana-Champaign in chemical engineering. 
Boston Metal, an MIT spin-out, began its work in 2013 to invent a coal-free, emissions-free, modular method of industrial steel production using electricity through their Molten Oxide Electrolysis (MOE) technology.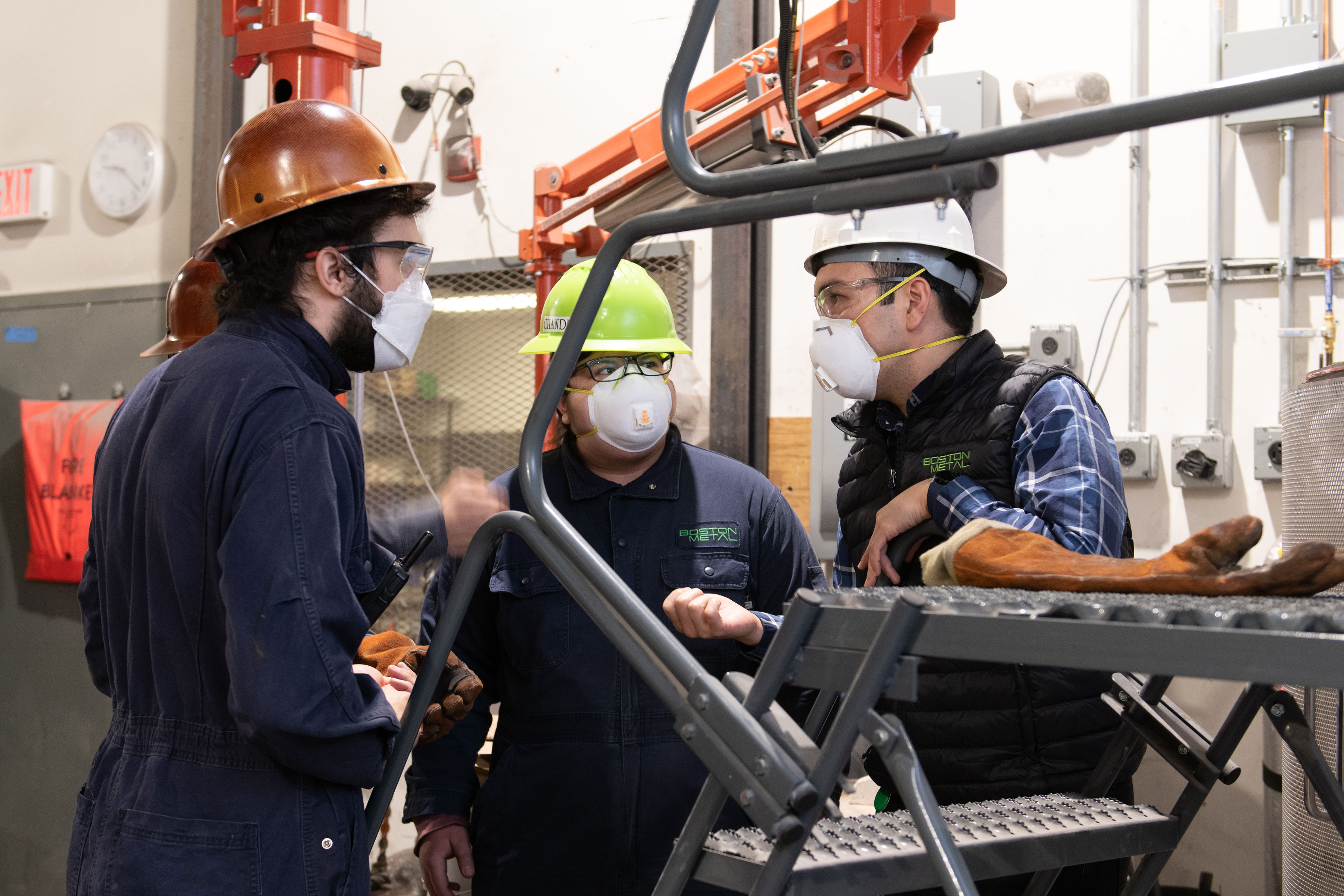 ARCS Alumnus Daniel Bregante speaks with fellow colleagues
inside the industrial space of Boston Metal.
(Courtesy: Boston Metal)
During his fellowship at MIT, Bregante became interested in fighting climate change and creating clean technology initiatives.
An ARCS Scholar award recipient in 2019, he says the funding helped secure his postdoc and allowed Bregante to consider shifting his future work. Though he once wanted to become a professor, Bregante was inspired to pursue research work in an industry that was both challenging and meaningful.
A California native, Bregante has experienced the effects of climate change. 
"I remember growing up in the '90s and early 2000s. We didn't have a persistent drought or wildfire season every year. But in the last five-to-ten years, it seems like every year there were thousands of acres on fire and you could see it in the air," he says.
Carbon emissions, partially from the steel industry, have added to these extreme climate events, Bregante adds.
When he joined Boston Metal, he quickly learned decarbonizing the steel industry will have a positive impact on a global scale, especially on developing countries making steel for the first time.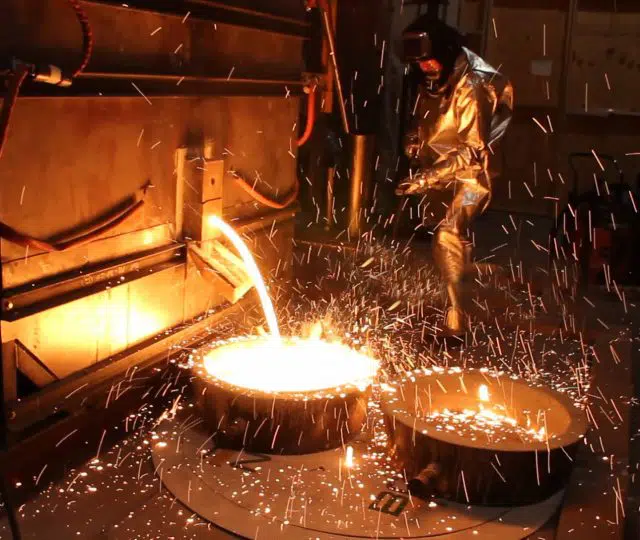 A Boston Metal employee pours emissions-free steel into a canister after
being processed by Molten Oxide Electrolysis (MOE) technology.
(Courtesy: Boston Metal)
Bregante admits it may be difficult to persuade steel companies to change over to new production procedures.   
"The biggest challenge I see are these mammoth industries. They're dug in, they have been operating the same way for decades… everyone is incredibly resistant to change," he says. 
But the R&D scientist is optimistic the current climate is ripe for change and credits the Paris Accord and the Build Back Better plan, as well as a record number of ventures willing to invest in clean technology. 
Bregante states Boston Metal hopes to launch its demonstration plan to show the commercial viability of their MOE process within the next three years—and deploy it by the second half of the decade.
"This could have a huge impact and is going to be felt by everyone if and when successful," he says.