ARCS member and past president of ARCS Honolulu Chapter, Patty Lee wanted to avoid a big party for her eightieth birthday. So instead of cake, balloons, and confetti, Patty spent her milestone birthday hiking along the remains of the world's largest Roman artifact, Hadrian's Wall, surrounded by the magnificent English countryside with happily grazing sheep and cattle.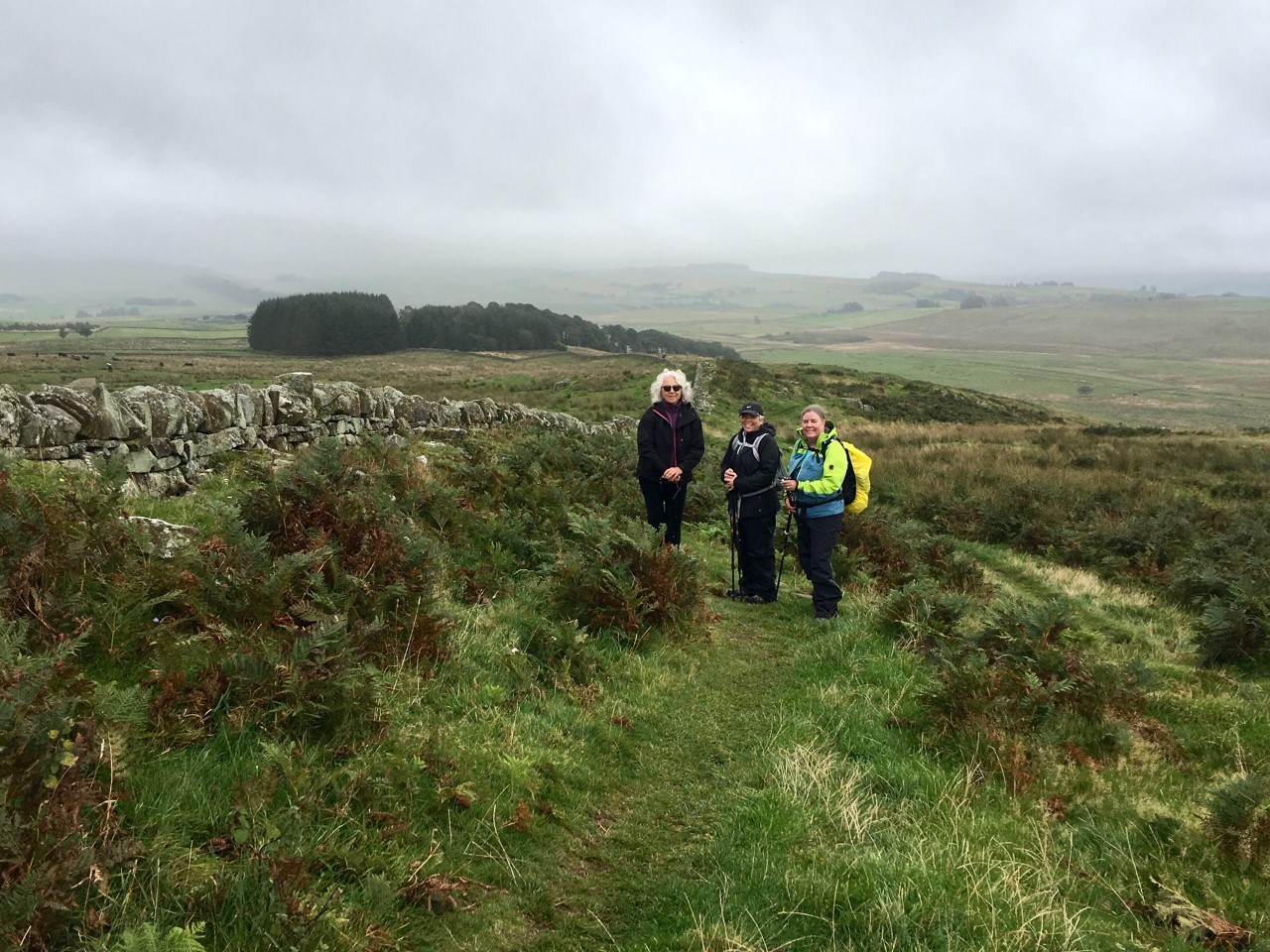 Stretching from the Irish Sea to the North Sea, Hadrian's Wall spanned 84 miles across Northern Britain and marked what was the northernmost territory of the Roman Empire. The wall's 80 milecastles (small forts), 158 turrets, and 15 large forts were used to control trade and immigration. Today only the foundation remains of Hadrian's Wall.
Patty is no stranger to challenging hikes. She has walked the Milford Track in New Zealand, the last 60 miles of the Camino de Santiago, and together with her daughter, Denise, the Jurassic Trail in Kapaʻa, Kauai, Hawaii. Denise—Pat Cooper (ARCS Honolulu Chapter member), Mary and Karin Hokanson, and Lynn Kormondy —also joined Patty on her birthday journey.
Beginning in Bowness-on-Solway on the west coast of England, Patty and her crew set off on the 10-day excursion with a seven-mile hike through flat terrain in perfect weather. Three days later, against the drizzly British countryside, they detected the foundation of the wall.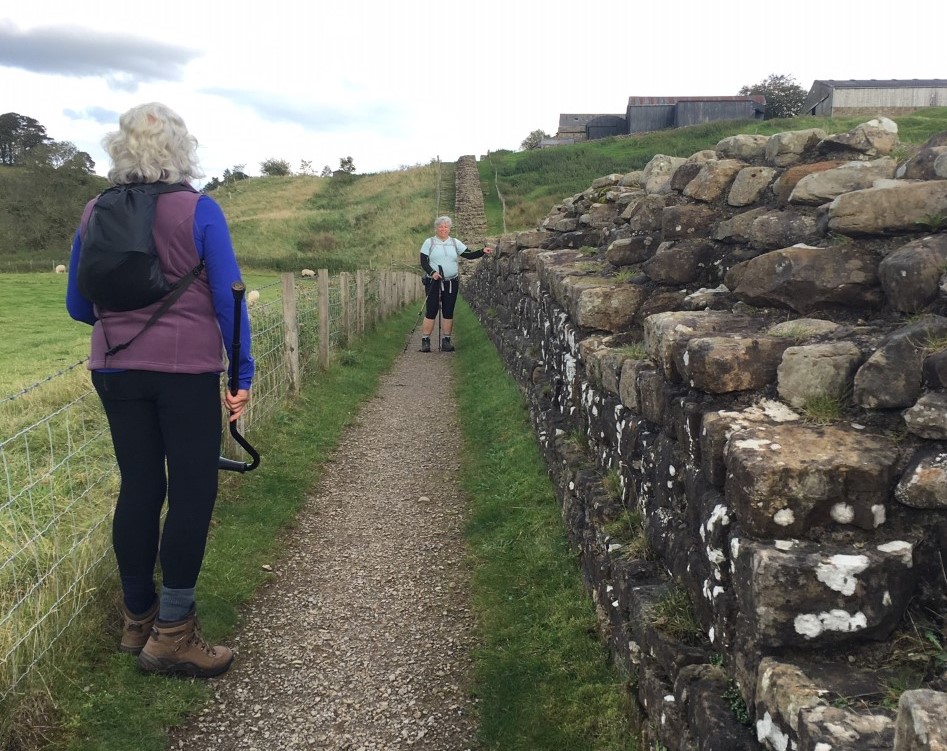 "We started to see wall fragments and walked through cow and sheep pastures. I even witnessed a sheep roundup. The countryside is beautiful, and it felt as if the surroundings were trying to tell us something," Patty recalls.
By the fourth day of their hike, the group could see the signal towers and a large portion of what is left of the wall.
To further experience the history of the area, the group visited Vindolanda, a Roman auxiliary fort just south of Hadrian's Wall in northern England, and the Roman Army Museum, which uses 3D technology and interactive displays to help visitors understand what life was like for soldiers on this northern frontier. Patty and her team also spent time in Chesters Fort, a structure with unusually well-preserved baths and the remains of internal plumbing, showing how Romans used advanced engineering to build their structures along Hadrian's Wall.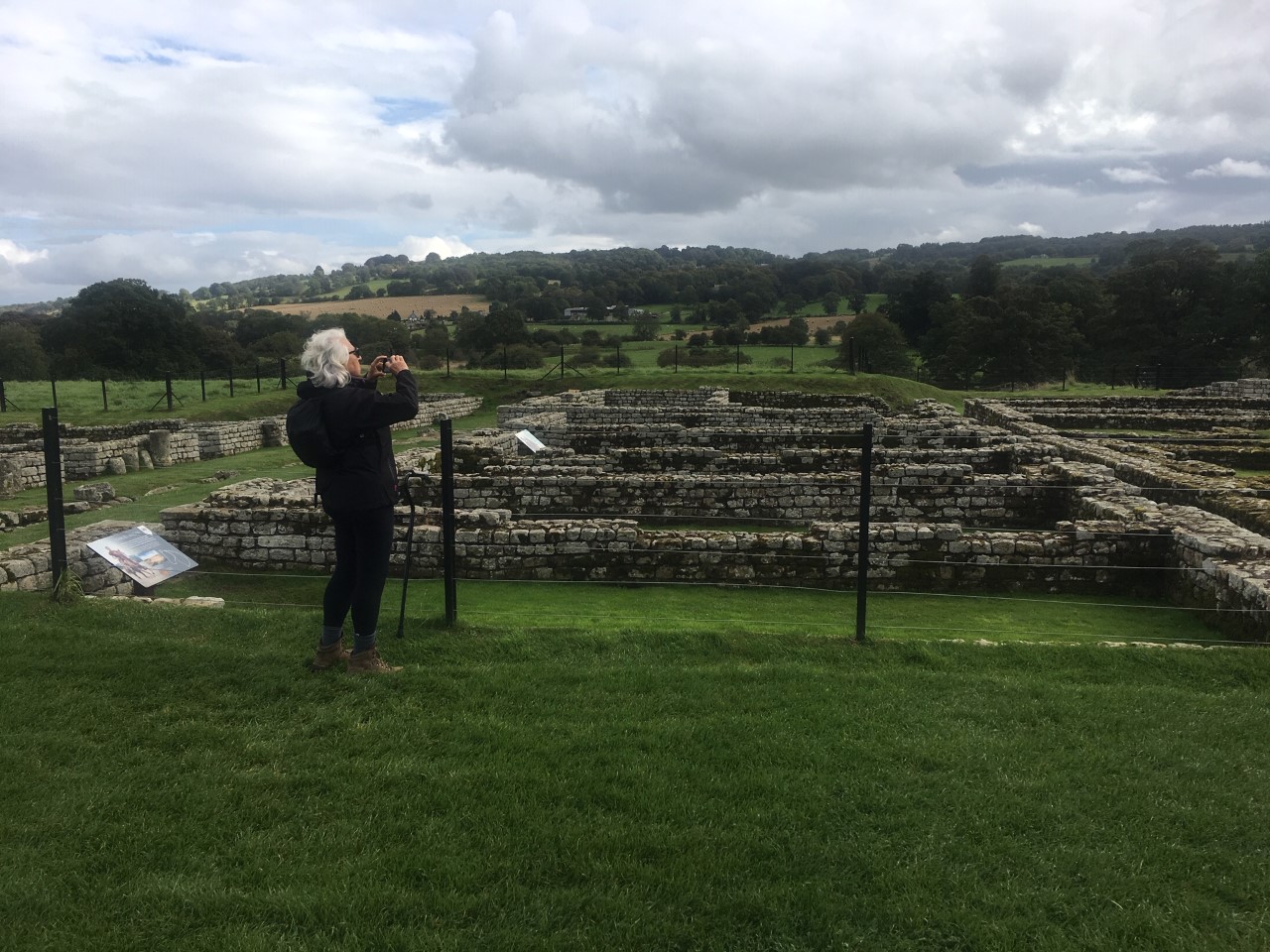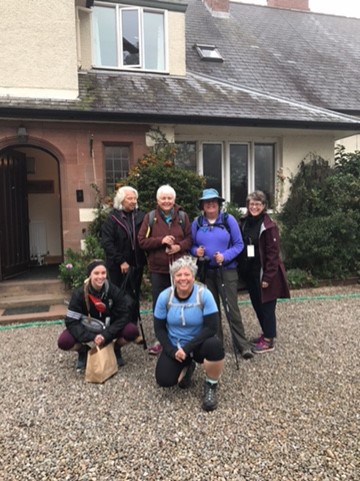 During the remaining few days of their journey, the group hiked the last of the wall area in Heddon, treading a colorful path along the banks of the River Tyne. They ended their trek at Segedunum, a Roman fort used as a garrison guarding the mouth of the river.
"I really enjoyed being in the countryside," Patty reflects. "It's so peaceful there, with only birds singing, cattle grazing, and the wind blowing."
# # #
Patty has shown no signs of slowing down with her hiking adventures—or with her local and national involvement with ARCS Foundation. ARCS hopes to continue to benefit from Patty's contagious energy and passion for science and exploration in 2020 and well beyond!