If you are planting your vegetable garden this month, your goal may be enough tomatoes for a yummy sauce, or extra beans to freeze. But the scientists at Inari, based in Massachusetts, think more globally about seeds. ARCS Scholar alumna Kali Brandt, a scientist in plant cell biology at Inari, says the company "uses new breeding technologies to push boundaries and design nature-positive seeds to make the food system more sustainable."
One of the company's initial goals is to "increase corn and soybean yields by 10-20% while reducing corn's nitrogen and water use by 40%," Brandt explains. "These goals are important to sustain the food system and feed an ever-growing population in the face of climate change and unstable supply chains," she says.
CRISPR -- a way to find a specific piece of DNA inside a cell and then edit the gene to alter that piece of DNA – has revolutionized agriculture, Brandt says. Her team "looks at where we are, thinks about where we want to be, and tries to make it happen." She and her team work with "engineers, data scientists, mammalian cell culture experts, agronomists, intellectual property lawyers and seed sale experts," she explains. "What would surprise people the most about my work is how many people with different backgrounds it takes to get to a commercialized crop plant," she says.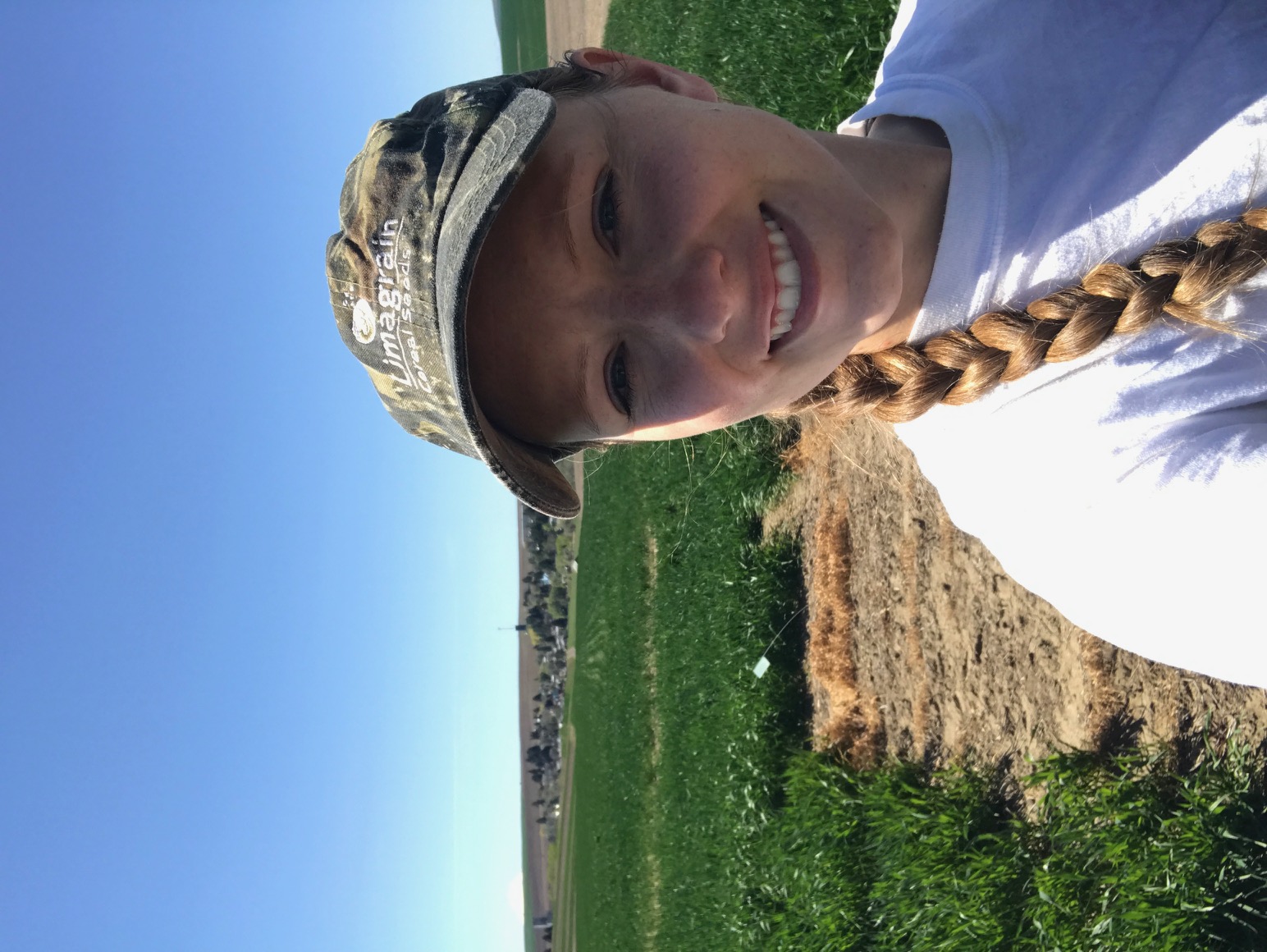 Brandt used CRISPR for her PhD research on wheat crops at Oregon State University, in the College of Agricultural Sciences. She grew up in Washington state. "The time I spent in Washington and Oregon gave me a connection to the agricultural system that is vital to my decision-making and motivation," she says. "A day trip there will take you by fields of hops, apples, grapes, chickpeas, wheat, potatoes, onions, corn, alfalfa, watermelon, and more," Brandt states. "The connection to generational farms and agriculture is easy to feel" in the Pacific Northwest. "That closeness to agriculture, I carry with me every day when I put on my lab coat."
Rice, corn and wheat are the top three crops in the world and constitute two-thirds of the calories consumed by humans. "When we are developing new varieties of plants with novel traits that need to be tested in multiple field conditions over multiple years, it can take a lot of time to get a final product," Brandt explains. "With genetic editing, this time can be reduced because we can work directly on crops that are common and established in fields and in the food system. We can make complex changes quickly, rather than rely on slowly combining them from multiple sources. This speed allows researchers and farmers to adapt to changing conditions," she says.
Brandt would like to see the majority of countries around the world embrace genetically edited crops in the next few years. But public opinion against genetically modified foods has made that a difficult goal, but there's hope for genetically edited foods. Brandt says, "The international opinion on genetically edited foods, however, is yet to be settled."
"We still have the chance to communicate the benefits of this technology to help improve yields, reduce pesticide use, reduce fertilizer use, decrease water use, plant on marginal lands, increase nutritional content, improve food security, and much more," Brandt explains. Edited crops in the food supply can have a positive impact, she says.
Brandt shares how difficult graduate school can be when it pays less than a living wage but requires more mentally and emotionally from a student. "The ARCS Scholar Award quite literally helped keep a roof over my head while I navigated what was the most difficult and rewarding time of my life," she says. "I will always appreciate ARCS for helping me achieve my greatest ambition so that I could use my degree to help feed the world."