ARCS Utah board member Ruth Novak has gravitas as a woman whose career and life have exemplified success and the importance of STEM. Novak was recently honored by the Women Tech Council with its first ever Lifetime Achievement Award. Fellow Utah ARCS member Janene Muller was emotional presenting the award to Novak, recalling first meeting her in the 1980s – when Muller was an intern and Novak the Vice President of Navy Programs for Hercules Aerospace Company.  Novak stood out that day as the only female in the senior leadership group.
"Novak has been a trailblazer," Muller says.
Novak was the only woman in her first math class at Utah State University, but she graduated in 1960 with a Master's degree in mathematics.
"By this time, the space race had ramped up, and opportunities in STEM fields were opening up to men and women," Novak explains.
When she first went to meet with recruiters for Hercules Aerospace Corporation on campus, a receptionist asked Novak, "who are you going to be secretary for?"  Novak was hired as a statistician in the company's quality insurance department, and her career was launched.
Being a woman then "wasn't a hardship," Novak told an interviewer. "Everyone was new and at the time there wasn't a real hierarchy. I was recognized for what I did, not who I was."
Novak worked her way up at the company, from department manager to program manager and eventually to becoming Vice President of Navy Programs for Hercules/ATK (now Northrup Grumman). In that role she was responsible for directing the Navy Fleet Ballistic Missile Programs. Overall, in her career at Hercules, she aided in designing and manufacturing rocket motors for the boosters of space missiles. Later she worked for Charles Stark Draper Laboratories, a company that specialized in guidance and navigation technologies.
The lifetime award from the Women Tech Council is one of numerous awards Novak has received in Utah. She was given an honorary Doctorate of Science and Engineering at Utah State University, the Governor's Medal in Science and Technology Award, and the Utah ARCS Light Award, to name a few.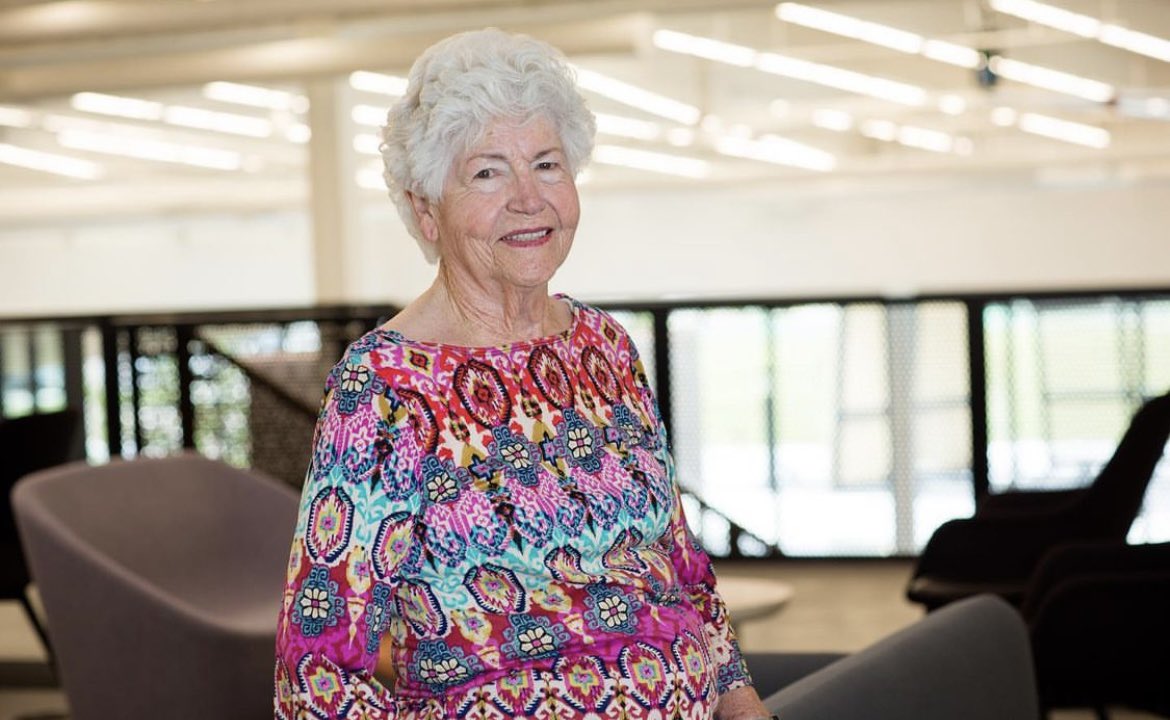 Ruth Lemon Novak was recently awarded the Lifetime Achievement Award from the Women Tech Council.
Novak is also known for her extensive community work. She was a founding member of the ARCS Utah Chapter, and also of the Utah Math and Science Network, which encourages girls in middle and high school to study in STEM.
Sue Dintelman, 2022-23 ARCS Utah Chapter President sums it up: "Ruth is a rock star."